Our ema universe is constantly growing, one time it's just a small supplementary feature, the next time it's a large interface that offers a multitude of new possibilities, but each time it's our goal to make the ema Software Suite and thus the user experience even better for you. So that even more possibilities are offered, even better evaluations can be made and you achieve even more individual results.
Our major release ema 2.3 holds Highlights ready for you in the following areas:
Factory Planning | Performance & Simulation | Ergonomics | VR | Omniverse
We are very pleased to present the latest ema release 2.3. We have put together three informative info sessions for you.
First, our product manager Jörg Uhlig will give you an insight into the innovations of the ema Software Suite.
In October, we will then present the extensions and adjustments for the ema Work Designer and the ema Plant Designer in two further Info Sessions.
Register now and learn all about the latest features first hand. 
Here is an insight into our new functions: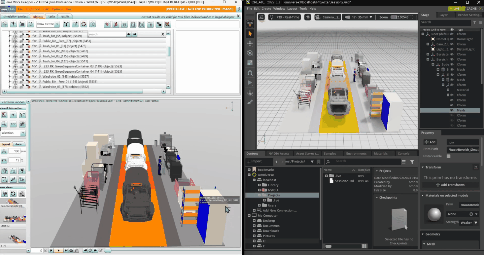 An absolute highlight in our Major Release 2.3 is the ema Nvidia Omniverse Connector. We support two use cases. Any EMA scenario can be easily transferred to Omniverse using USD to enable high-quality real-time visualisation. In this scenario, live collaboration of multiple users is then also possible using the Nucleus infrastructure.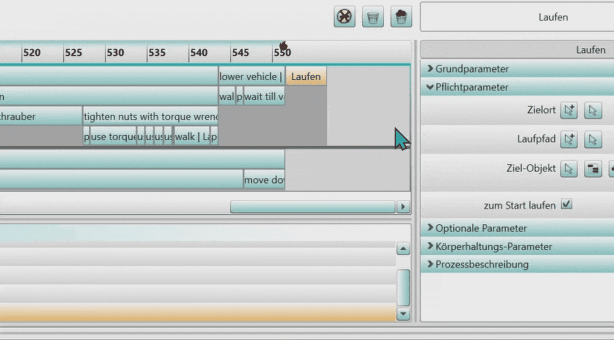 Massive performance increases in the construction of simulations are now possible. With intelligent change detection, we only simulate new or changed process steps. With the "hot reload" function, scenario changes can now be evaluated within seconds. This results in an enormous time advantage for users with long processes (> 2 min.).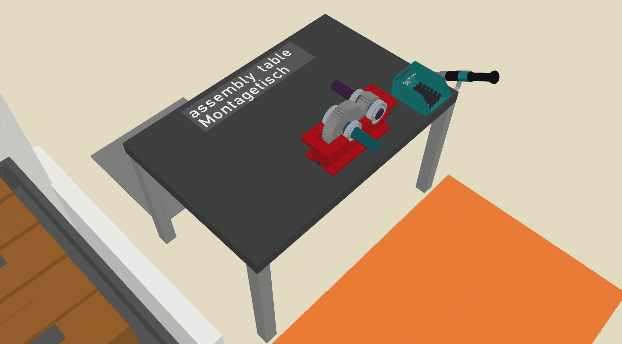 We are constantly striving for perfection and this year we have also worked on the movement generator for our human model. The automatic creation and use of gripping points was improved. Our human model now also rotates independently around the screw axis when using tools to achieve even better accessibility and posture. We have also increased the performance of the advanced collision avoidance by 50 %.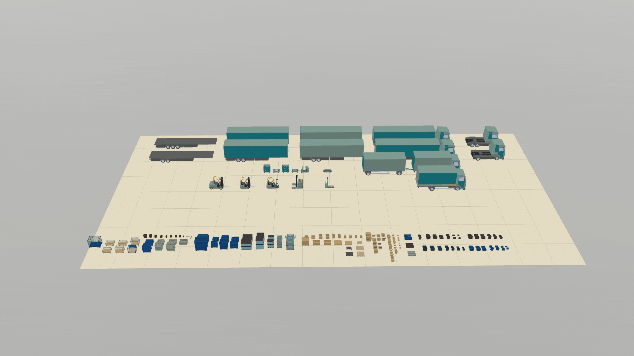 To make planning even quicker and easier, we have expanded our library by over 150 objects. A large number of standard containers, pallets or other load carriers are now available to every user in the appropriate dimensions. In addition, there are several objects from the field of intralogistics. Trucks, forklifts, tugger trains & much more.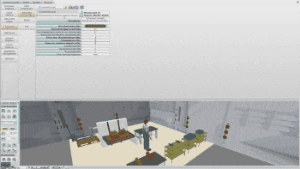 Our improvements in ergonomics assessment:
Update to EAWS® version 1.3.6.
EAWS® Section 4 (upper extremities in repetitive activities)
New evaluation for group work with job rotation
New age-dependent field of view analysis
With our automatic value stream map, processes are brought to the point in an easily understandable way and with the most important key data. It is generated automatically and offers the possibility of individual customisation. All key values are calculated in the background.
Other improvements:
Automatic calculation of required media consumption and costs
Improved automatic layout
Performance improvement (visualisation) through parallelisation
Halocline interface
emaVR improvements
Troubleshooting
and much more. 
Detailed information can be found in the Version information.